A new staple dish around our house is Grit's Casserole. Before you grit haters say yuck - you need to try it. I served it at a brunch several months ago and many were pleasantly pleased that they liked it. It's easy and we call it dinner a couple times a month.
2 cups cheese (I like sharp cheddar)
1 lb. ground sausage (my preference is the fresh store ground sausage but not always available)
6 eggs (beaten)
Grits - Cook according to directions a serving for 6
Salt and pepper to taste
1 tsp. cayenne pepper
2 tsp. ground dry mustard
Cook grits according to directions (be sure to add salt while cooking) and set aside to cool for about 15 minutes.
Brown your sausage and drain excess fat. Stir the eggs into the cooked grits along with 1 cup of the shredded cheese and also black pepper, cayenne pepper and ground dry mustard.
If you are blogging - now is the time to grab your camera and be prepared to take a picture or else you get to take a picture like this:
Yep - family will dig in immediately!
This is also a great recipe to prepare the night before and bake in the am as in Thanksgiving and Christmas morning.
Hope you enjoy!
Diane
Linking up: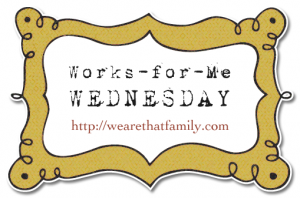 http://serenitynow4amanda.blogspot.com/2010/11/my-first-thanksgiving-and-recipe-round.html