July was a celebration of our guy's 10th birthday. We celebrated twice this year since I've been a really really bad mommy and missed birthday parties for the previous two years. We did an end of school year party with all of his classmates then we did a very large cake for his Vacation Bible School group since that fell on his actual birthday. I have been in love with rainbow cakes floating around the blog world. So Ashley and I set out to create our own version. I wasn't exactly certain how I would pull off a cake for 100 children but we did it. Grant it there were no leftovers but in my book that's a good thing. We are terrible about leftovers. (most of the time)
Here you have our creation and how we pulled it off.
That was four cakes if you were wondering and counting. We used the Wilton super sized sheet cake pans. It was lots of fun to make and super easy. We started out with the buttercream icing - but that didn't go very far so we used it between the layers because we had already made it. Then we used the Wilton Whipped icing and I am sold - it costs a little more - but it was delicious and super easy to spread. Ashley loves to put the sprinkles on cakes - she basically threw them at the cake! It was a huge mess - but she likes to use them so it was a good decorative touch. Those bottles of sprinkles are $1.00 at your local Dollar Tree. We used two bottles.
Hope you enjoy.
Diane
Linking up over
here
and
here
. Need some good tips on back to school? You'll find them today.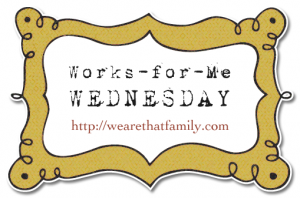 I am so not worthy to be among such great abilities - but it's fun to link up and look at all those talented ladies out there. So - go over and check them out. You will instantly believe you can sew or bake - or craft!