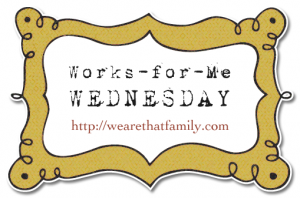 RIT Dye worked for me this school year.
I was fortunate to be gifted with 8 (yes 8) pair of slightly used navy blue uniform pants after Christmas last year. My sweet friends son outgrew them and she gifted them to my son. They were a little large but hey - that belt worked just fine and he motored along swimmingly for the remainder of the year. Fast forward to the new year. I was dreading having to purchase all new pants when the ones he had still fit but were somewhat faded and didn't look new. Who wants to send their son off to school in "not new" pants the first week of school? Well - maybe you can do it - but I can't. So I purchased a couple pair and thought I would purchase a few more throughout the summer. Still frustrated about all of those nice Gap and Old Navy pants not being used.
Sooooo I purchased two boxes of Navy blue RIT dye and put all of those suckers right into my washing machine. And lo and behold those pants look good as new!!! Yippee - I did not need to purchase school pants this year. I was out $6.00 and had 8 new pair of pants.
Off - to scope out my closet and see what needs refreshed. I'm sure there are some black pants that need to look new again.
What's working for you this school year? Hop on over to http://wearethatfamily.com/ and see what works for others. There are some really brilliant people out there!
Love you guys,
Diane