I don't know where I've been all these years to miss out on Earthquake Cake! But let me tell you that I won't miss out anymore. Some sweet friends baked lots of goodies to share with my family and friends during my mom's services. There are always silver linings and we just have to look for them. This cake is a silver lining - or a fat lining to my waistline. Well now that I've said that I feel rather guilty loving this cake so much. But oh well - I LOVE IT! This cake takes all the things I love and squishes it all up together. Very professional description right?
For as long as I can remember my mom made a German Chocolate cake for my birthday. Several years ago I discovered how much I love and love to bake with cream cheese! I just migrate to those recipes. I should stop right now and spare anyone reading this the calories. But - I'm not. Misery loves company. Though the only misery involved here is the additional inch on your waste line. Your taste buds will appreciate me. UNLESS you are my husband and daughter. They don't like coconut. Wow - I hate that for them.
Without further rambling - the recipe.
1 box German Chocolate cake mix
1 cup coconut (or more)
1 cup pecans - chopped or whole (or more)
Filling:
1 stick butter - softened
1 block cream cheese - softened
1 box powdered sugar
Prepare your cake mix according to the box recipe. Set aside. Spray a 9x13 pan with your favorite spray. Cover the bottom with pecans. Sprinkle coconut over the pecans. Do not stir or mix. Pour the cake mix over the nuts and coconut. DO NOT STIR. Blend together the filling. Pour the filling over the cake mix without stirring. I had to basically drop spoon fulls because it was thick.
Bake at 350 degrees for approximately 40-45 minutes. Watch the corners because your center will be soft due to the filling. Testing won't work for this cake.
Enjoy - and sorry for the added inches!
These pics are in reverse order - and yes I forgot to take a pic of the finished baked yummy product.
Love you guys.
Diane
Linking to Works for Me Wednesday
here
.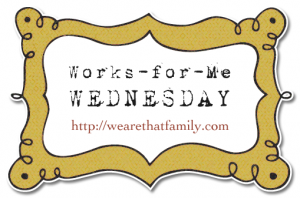 Pin It
Pin It