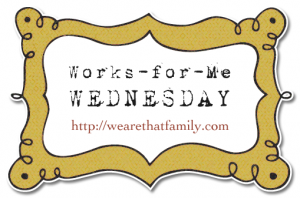 I am testing my skills (or lack of them) on linking up to a blog carnival. So - please judge me accordingly - I am a rookie at this. :)
We ate TONS over the weekend. But we didn't cook TONS. The stores had huges sales on meat so it was a good time to stock up.
A large package of pork chops in the crock pot on Friday left us with LEFTOVERS! The remaining pork was put in a container for another meal.
Saturday was chicken and dumplins for my daughter! But cooking lots of chicken provided a large bowl of chicken salad for sandwiches.
Sunday was grill time. We grilled deer sausage, hot dogs, hamburgers and chicken. Yes - all at one time. Choose which you want to eat and remember that this will also be your next meal and probably the next! So - don't eat one of each. So you've cooked once Sunday and eaten twice.
Monday - guess what's for lunch? You got it - LEFTOVERS! By now you have eaten some of each item and not really burned out on it all just yet.
Tuesday night is wrap it up and finish it a little differently. A $1.99 package Cajun Spice Jambalaya mix calls for one pound of meat. Good news is that your meat is already cooked so this meal is quick cheap and easy. We chopped the pork, sausage and chicken into bite size pieces and put it into the pot of jambalaya and voila - DINNER was served. Leftover package rolls were cut open, buttered and toasted. We have fresh tomatoes so a vegetable is at hand.
Too bad it's Wednesday - wonder what's for dinner??